Challenges to religious identity in public life – between art and medicine
November 4-5, 2021
Toruń, Poland
We are pleased to invite academics and practitioners to the International Conference
"Challenges to religious identity in public life – between art and medicine", which is scheduled for November 4-5, 2021 in Toruń, Poland.
The conference will take place over the course of two days in an environment conducive to both scholarly reflection and discussion.
The respect and protection of religious identity in public life is currently one of the  most pressing global concerns. Many religious groups and individuals around the world  struggle with persecutions and restrictions on religious freedom. This crisis raises many  questions concerning the right balance between freedoms, which entangle with the right to practice one's religion or beliefs individually and collectively – both privately and publicly.
The COVID-19 pandemic, which is a turning point in history, has brought additional and unprecedented limitations on many fundamental rights, including religious freedom. The aim  of the conference, which will feature many legal, philosophical, theological, medical and art  experts, is to provide a better understanding of current challenges, opportunities and  responsibilities related to the complex nature of religious liberty in public life, perceived from different perspectives. Thus, we invite academics and practitioners to submit their abstracts, addressing issues  such as:
Interference of artistic expression with the protection of religious feelings (limits of offensive art, blasphemy laws, legitimacy of censorship)
Limitations posed to the free exercise of religion in the field of medicine (protection of public health, existence of conscience clause, reproductive rights, access for hospital patients to spiritual care)
Threats to religious freedom in "extreme situations" such as the global pandemic (access to places of worship, religious education, respect for religious burial rites)
SPEAKERS: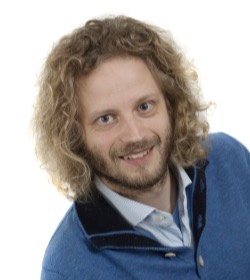 Jeroen Temperman is Professor of International Law and Religion and Head of the Department of International and European Union Law at Erasmus School of Law, Erasmus University, Rotterdam, Netherlands. He is also the Editor-in-Chief of Religion & Human Rights and a member of the Organization for Security and Cooperation in Europe's Panel of Experts on Freedom of Religion or Belief. He has authored, among other books, Religious Hatred and International Law (Cambridge: Cambridge University Press, 2016) and State–Religion Relationships and Human Rights Law (Leiden: Martinus Nijhoff, 2010) and edited Blasphemy and Freedom of Expression (Cambridge: Cambridge University Press, 2017) and The Lautsi Papers (Leiden: Martinus Nijhoff, 2012). ). Key publications further include articles published in Human Rights Quarterly, Oxford Journal on Law and Religion, Netherlands Quarterly on Human Rights, and Annuaire Droit et Religion. In 2014 he was awarded a Fulbright Scholarship, facilitating a visiting professorship at American University Washington College of Law. He has also been awarded with two EUR-Fellowships, a Research Excellence Initiative grant, and recently was successful as principal co-applicant under Horizon 2020.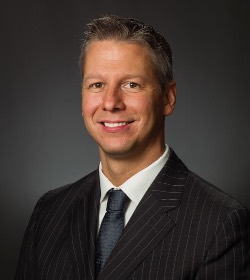 Roger Kiska is a solicitor for England and Wales and a member of the Michigan State Bar. He is legal counsel for the Christian Legal Centre (London). Kiska has acted in numerous cases before the European Court of Human Rights and the Court of Justice of the European Union. He has also served as an elected member of the Advisory Panel of the European Union's Fundamental Rights Agency. In 2012, Kiska received the prestigious Scandinavian Human Dignity Award for his legal contributions towards human rights. In 2019, he was the recognised by the Slovak Association of Family Judges for his work on behalf of families. He is a frequent contributor to television and radio, including the BBC, Sky News, Channel 5, and ITV.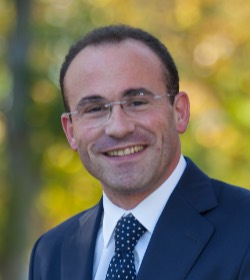 Fernando Simón Yarza is Associate professor at the University of Navarra. He graduated in 2005 obtaining an Academic Award for the best grades. On June 2010, he concluded with honors his PhD on human rights and environmental protection. The research was awarded with the prestigious "Tomás y Valiente Prize 2011", given every two years by the Center for Political and Constitutional Studies and the Constitutional Court of Spain to the best work on Constitutional Law. In 2008, he was Visiting Scholar at the Westfälische Wilhelms-Universität Münster (Germany). In 2012, he was Visiting Scholar at Boston University. During the Academic Year 2014-2015, he was Visiting Fellow at the James Madison Program in American Ideals and Institutions, at Princeton University. He has delivered lectures and participated in Conferences in several Spanish and foreign Universities and Academic Centers. He has widely published on the fields of Constitutional law and legal philosophy, including on issues related to religious freedom and free speech. He has also translated into the Spanish several works of the German philosopher Robert Spaemann. He is a member of the Constitutionalists Association of Spain and of the James Madison Society (Princeton University).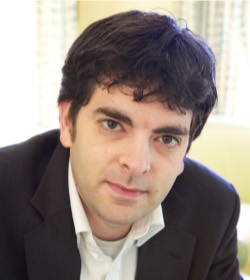 John Perry is a Senior Lecturer of Theological Ethics at the University of St Andrews. He primarily studies the changes that occurred in the early modern period in ethics, theology and politics, and their enduring effects on us today. He is the author of The Pretenses of Loyalty and God, the Good and Utilitarianism. Some of his article study such topics as euthanasia, the place of religious speech in politics, and religious freedom. For four years he has directed a large grant in Science-Engaged-Theology at the University of St Andrews. His PhD is from the University of Notre Dame and he previously taught for five years at the University of Oxford.
He gave an interview for Crux - a Catholic news service:
https://cruxnow.com/interviews/2019/09/after-stroke-theologian-explores-goods-of-society/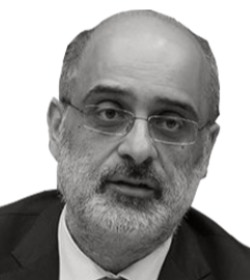 Kishan Manocha is the Head of the Tolerance and Non-Discrimination Department at the OSCE Office for Democratic Institutions and Human Rights (ODIHR) in Warsaw. From 2015-2020, he was ODIHR's Senior Adviser on Freedom of Religion or Belief. He has extensive experience in freedom of religion or belief and related human rights issues in Europe, North America, the Middle East and North Africa, and Central and South Asia as an advocate, researcher, trainer and consultant to a number of international and non-governmental organisations. He holds degrees in psychology and medicine from the University of London and in law from the University of Cambridge. Kishan has worked as a psychiatrist and is a Member of the Royal College of Psychiatrists of the UK. He also practised as a barrister in the areas of domestic and international criminal law. He served as Director of the UK Bahá'í community's Office of Public Affairs from 2010-14. He also has been a Visiting Research Fellow at the Carr Center for Human Rights at Harvard University, a Fellow of the Montreal Institute for Genocide and Human Rights Studies, and a Special Adviser to the late Shahbaz Bhatti, former Minister for Minority Affairs in Pakistan, and a Fellow of the Religious Life and Belief Centre at the University of Surrey. Kishan is currently a member of the Global Steering Committee of the UN Plan of Action for Religious Leaders and Actors to Prevent Incitement to Violence that Could Lead to Atrocity Crimes and of the International Religious Freedom Alliance's Global Council of Experts.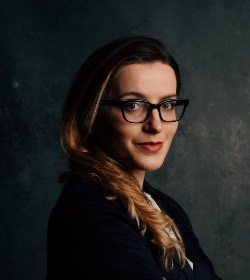 Ewelina U. Ochab PhD, is a human rights advocate, author and co-founder of the Coalition for Genocide Response. Ochab works on the topic of genocide, with a specific focus on the persecution of ethnic and religious minorities around the world, with main projects including the Daesh genocide in Syria and Iraq, Boko Haram atrocities in West Africa, the situation of the Rohingya Muslims in Myanmar and of the Uyghurs in China. Ochab has written over 30 reports for the UN (including Universal Periodic Review reports) and has made oral and written submissions at the Human Rights Council, the UN Forum on Minority Issues, PACE and other international and regional fora. Ochab authored the initiative and proposal to establish the UN International Day Commemorating Victims and Survivors of Religious Persecution. The initiative has led to the establishment of the UN International Day Commemorating the Victims of Acts of Violence Based on Religion or Belief on August 22.
David R. Hodge, PhD, MSW is a Professor in the School of Social Work at Arizona State University. He also holds non-resident appointments at the University of Pennsylvania, Baylor University and Duke University. Dr. Hodge's research focuses on spirituality, religion and culture, especially as these interrelated constructs intersect health and wellness among vulnerable populations. He is a Fulbright Scholar, and a Fellow in both the American Academy of Social Work and Social Welfare, and the Society for Social Work and Research. His scholarship is widely cited and a recent study ranked him as one of the most influential scientists in the world. His latest book, by Columbia University Press, is titled Spiritual assessment in social work and mental health practice.
Marco Ventura PhD at the University of Strasbourg is a professor with tenure in law and religion and religious diplomacy at the University of Siena and the Director of the Center for Religious Studies at Fondazione Bruno Kessler of Trento, devoted to investigating and enhancing the interaction of religion and innovation. He is an associate researcher at the Center Droit, Religion, Entreprise et Societé of University of Strasbourg and the French National Research Council. He is a member of the Advisory Council of the Cambridge Institute on Religion and International Studies. Since 2016 he is a member of the panel of experts on freedom of religion or belief of OSCE / ODIHR. He was the 2019 annual president of the European Consortium for Church and State Research. He is the scientific coordinator of a 2018-2020 EU funded Jean Monnet Project on Security in EU law and policy. He is the leader of a research unit in the 2020-2023 EU funded Erasmus+ project DIG4Future – Digital competencies, Inclusion and Growth for Future generation.
---
There is no participation fee.
The organizers intend to publish a book containing conference presentations and materials. Each participant declaring active participation in the conference will be invited to prepare the text for printing. The texts will be accepted for publication after obtaining a positive review of the reviewers.
The conference will be conducted in English.
For further information or inquiries feel free to contact us at: conference@laboratoriumwolnosci.pl
The international scientific conference is organized within the project "Laboratorium Wolności Religijnej".